"Kralevo" Asphalt plant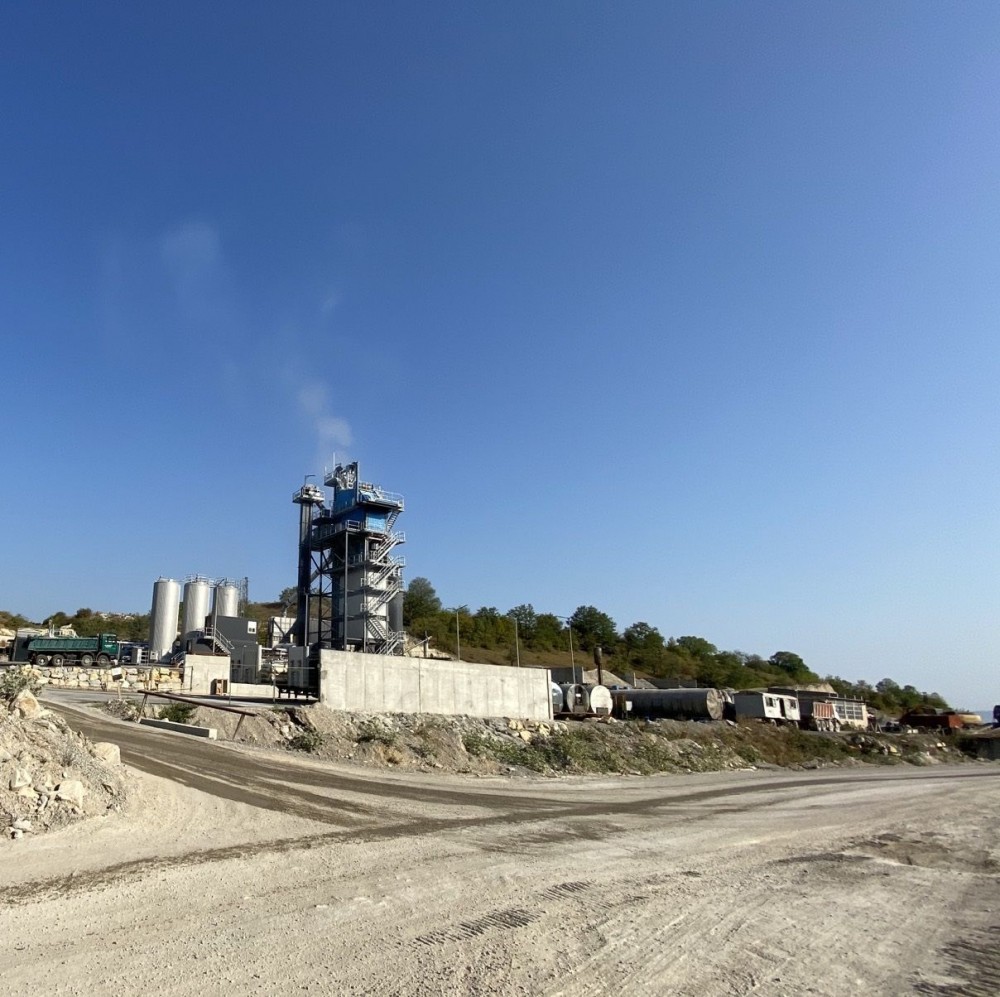 A Benninghoven brand asphalt mixer with a capacity of 3,000 tons / day was built on the territory of the Kralevo asphalt plant. The asphalt mixes produced on the site comply with the state regulatory requirements and are obtained with the help of an official and accredited company laboratory. Also, an installation for production of bitumen emulsion, bitumen plant and modified bitumen have been formed in the base.
The location of the asphalt plant is southwest of the village of Kralevo (30 km from Shumen).
Asphalt plant Kralevo produces the following bituminous mixtures:
Asphalt concrete АС 12,5 wearing A 50/70
Asphalt concrete АС 12,5 wearing A 45 / 80-65
Asphalt concrete AS 16 binder A 50/70
Asphalt concrete AS 16 binder A 25 / 55-55
Asphalt concrete АС 31,5 main А0 50/70
Split mastic asphalt SMA 12,5 45 / 80-65
Contacts:
Request phone: +359 899 91 20 34
E-mail: kantar.kralevo@amshumen.com
Address: Postal code 7770, Kralevo, Targovishte Municipality.
Prices and pricing policy of "Kralevo" asphalt plant
You can see the prices of each type of bitumen mix in our catalog. We rely on the price catalog, but we work with individual offers. You can make an inquiry and you will receive a corresponding offer, taking into account quantities, transport and other factors.
Frequently asked questions about the work with "Kralevo" asphalt plant
- What are the payment methods?
Advance payment or securing the due amount by a financial instrument (insurance, bank guarantee)
- What is our working time?
We work in accordance with the schedules of our customers .
- Is the production of asphalt plants certified?
Yes, all mixtures production has quality certificates and is accompanied by a declaration of conformity.
- Once the request is confirmed, how long does it take for the delivery?
Each delivery is preliminary agreed with the customer's schedule
- What is the best way to order asphalt?
You can either contact us directly by phone, or send a request form to us.
- Do the prices in the catalog change in case of larger orders?
Price proposals are made individually to each of our customers